FOR SALE: Yume and Katsura, Tagaytay Highlands, Philippines
Katsura pays tribute to a forgotten way of life, offering a sense of elegant simplicity in the style of traditional and contemporary Japanese homes, with steep angled roofs evoking the image of the beautiful mountain on the horizon. Well-kept Japanese gardens add to the traditional atmosphere.
Yume is Katsura's best kept secret as this residential enclave is complete with characteristics of artistry, luxury, elegance, tranquility, and well-being, which are ideal characteristics of a comfortable abode.
A princely summer retreat, Katsura is a Japanese-themed community stretched across hectares of rolling terrain.
In Japanese, Yume means dream, and this definition holds true for this secluded enclave within an already exclusive community.
These residential enclaves are the perfect form of union and function. The tasteful architectural style and interior design of each home and the inviting majesty of the outdoors are only a few characteristics that will charm you.
Project Team:
Designers: EGDLopez & Partners (Subdivision Planner)
EM2A Partners and Co., (Engineering Design)
TCGI (Engineering for additional lots)
Model Unit Designers: LV Locsin Partners
Asya Design Partner
Asuncion-Beringuer Inc.,
YUME
Features & Amenities:
A community of traditional and contemporary Japanese homes
Underground utilities
Crisp and pleasing weather
 A safe, gated community with 24-hour security
Independent and abundant water supply
24-hour emergency medical and fire-fighting teams
100 % emergency power supply
In-house landscaping and full housekeeping services available
Pocket gardens, ideal for get-together with family and friends
http://www.youtube.com/watch?v=1yCk_UrID4U
Details:
 Community: The Midlands
Theme: Japanese-inspired
Type: Residential Lots
Status: Preselling Stage (Ready by 2014 2nd Quarter)
Lot Sizes: 500 – 900sqm
Price per sqm: Starts at Php15,800/sqm
Reservation Fee: Php56,000
Membership: Proprietary Share – Midlands Golf
Title: TCT
KATSURA
Features & Amenities:
A community of traditional and contemporary Japanese homes with steep angled roofs
Underground utilities
Crisp and pleasing weather
A safe, gated community with 24 hours security
Independent and abundant water supply
24-hour emergency medical and fire-fighting teams
100% emergency power supply
In-house landscaping and full housekeeping services available
Several pocket gardens, ideal for picnics with loved ones
A picturesque five-meter promenade, inviting for leisurely walks with family and friends
http://www.youtube.com/watch?v=QJVxp8t3FoU
Details:
Community: The Midlands
Theme: Japanese-inspired
Type: Residential Lots
Status: Preselling Stage (Ready by 2013 Last Quarter)
Lot Sizes: 250 – 500sqm
Price per sqm: Starts at Php16,800/sqm
Reservation Fee: Php56,000
Membership: Proprietary Share – Midlands Golf
Title: TCT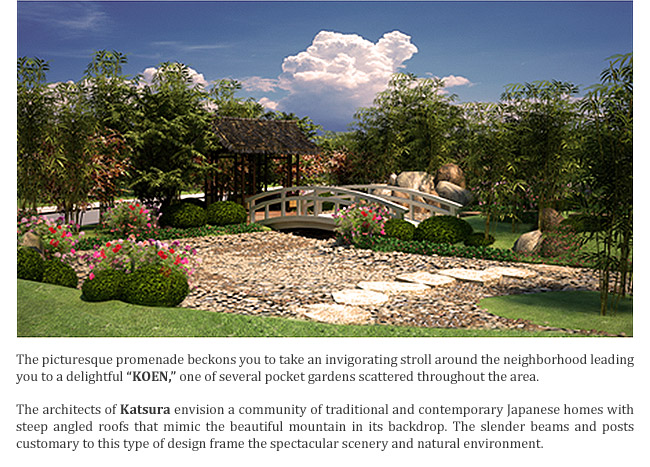 Lot Area
250 - 500 sqm m²