The Trion Towers, Bonifacio Global City, Philippines – 1BR & 2BR units with balcony
Trion Towers is located in one of the Metro's fastest growing commercial and business districts, Bonifacio Global City in Taguig.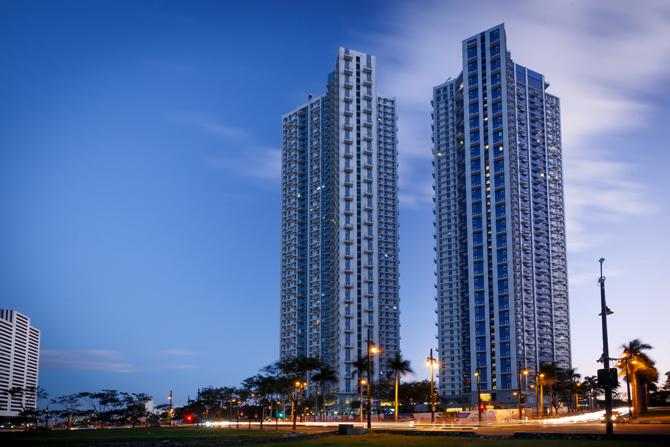 This 1- hectare property is comprised of 3 towers, each of which spans 49-storeys providing residents with breath-taking views of the Metro Manila skyline whichever tower they might be in. 
Innovative and elegant, each unit at the Trion Towers features spacious, airy and light-filled spaces where residents can escape to at the end of each day.
Trion Towers is located in the country's best urban-planned commercial and business districts, the Bonifacio Global City in Taguig. This 1-hectare development stands at the corner of Eight Avenue and McKinley Parkway which means it is just a few minutes away from the Fort Strip, Bonifacio High Street, Market! Market!, Serendra, and countless other shopping and leisure establishments scattered all over BGC.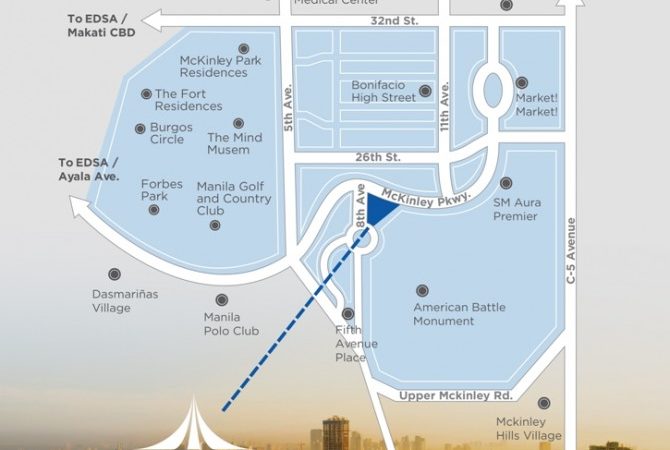 Also within proximity to Trion Towers is the newly-built St. Luke's Medical Center which is considered as the most advanced hospital in the Philippines when it comes to medical technology.
Bonifacio Global City also has an area specifically for educational facilities and schools called the University Parkway. Here you can find the British School Manila, Leaders International Christian School of Manila, Manila Japanese School, International School Manila, STI College and MGC New Life Christian Academy. Others educational facilities and institutions found in BGC include the Every Nation Leadership Institute and the Global City Innovative College.
The sky element takes condominium living to a different level. Spacious gardens and balconies blossom to create an imaginative and captivating series of spaces, giving residents a hint of the sky. These, coupled by the breadth of space in every unit and intellectual design that is distinctively The Trion Towers, all add up to creating an atmosphere of city living at its finest.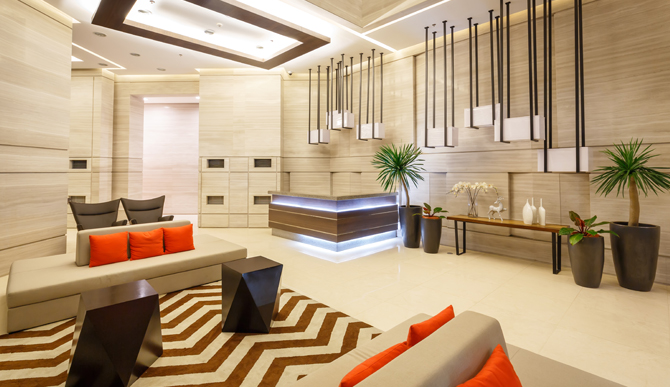 The Trion Towers has beach-type swimming pools for kids and adults, fountains, and even ponds by the entrance. The water element will refresh your senses with fun and relaxing activities designed to nurture the urban soul. The Trion Towers' water amenities provide you the perfect venue for memorable bonding moments with your loved ones and intimate bonding sessions with your inner soul.
Aside from the gardens and water features, the towers also have natural ventilation, alternating balconies, and views of the BGC and Makati skylines.
Building Features
Grand Lobby
Central Plaza with Fountain
Perimeter fence
Exclusive drop-off areas
Five levels of basement parking
Four passenger elevators (3 passenger, 1 passenger cum service)
CCTV monitor on strategic areas
Automatic smoke detectors, fire alarm, and sprinkler system in all common areas
Standby power generator for common areas and selected outlets in residential units
Elevated water tank and underground cistern
Fire Exits
Building administration office
Escape to the luxurious haven known as The Trion Towers, where you can fill your home with a copious amount of air, light and your own personal space. The Trion Towers offers one- and two-bedroom units with several floor lay-outs to choose from.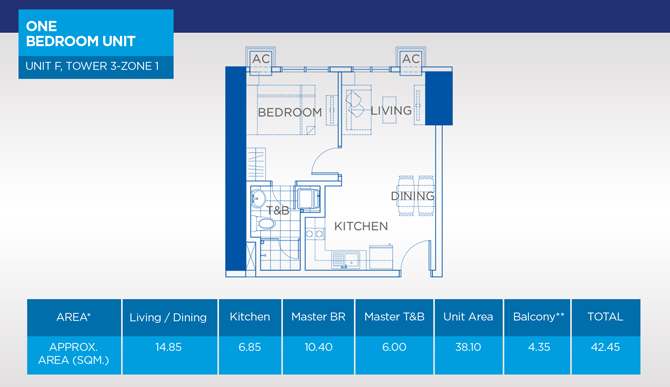 One-bedroom units can have a floor area of approximately 37.62 to 55.30 sqm depending on the unit lay-out you've chosen.
Those looking for two-bedroom units have the option of buying units with balconies and those without. Two bedroom units without a balcony have a floor area of approximately 57.47 to 61.30 sqm. While two-bedroom units with a balcony have a floor area of approximately 54.18 to 58.98 sqm.
If you need an urban haven with more space, there are also the three-bedroom units with balconies which have an approximate floor area ranging from 76.20 to 118.66 sqm.
Trion Towers provides freedom of space, freshness of surroundings, and many sources of comfort. It creates a sense of boundless lush spaces due to its many and strategically-placed themed gardens, fountains, swimming pools and ponds. It also offers spaces and facilities especially designed for various indoor and outdoor leisure activities.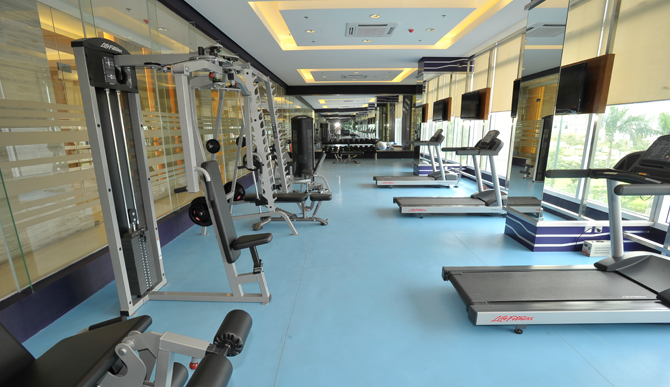 THE FITNESS ARENA AT TOWER 1
INDOOR
Exercise and Dance Room
Cardio and Workout Rooms
Boxing Room
Gaming Room
Party Room
Social Lounge at the lower and upper ground floors
Receiving Lounge
OUTDOOR
Outdoor Playspaces
Kid's Play Pool
Outdoor Pool with Pool Deck
Exercise Porch
Al fresco lounge
THE ENTERTAINMENT DOMAIN AT TOWER 2
INDOOR
Play Station
Cyber Hub (with high-speed wifi access and computer facilities)
Children's Discovery Rooms (for Kids and Toddlers)
Music Room
High-Definition Screening Room
Party Room
Social Lounge
Receiving Lounge
OUTDOOR
Outdoor Lap Pool with leisure deck
Hobbyists' Nook
Pleasure Trail
Passion Garden
THE WELLNESS ENCLAVE AT TOWER3
INDOOR
Tranquility Pool
Soothing Spa and Sauna Room
Yoga and Pilates Studio
Knowledge Room
Therapeutic Massage Room
Party Room
Social Lounge
Receiving Lounge
Bathrooms
1
Bedrooms
1
Lot Area
n/a m²
Developer
Robinsons Land
Floor area
38 m²
Location is not the exact address of the listing, but near it